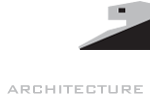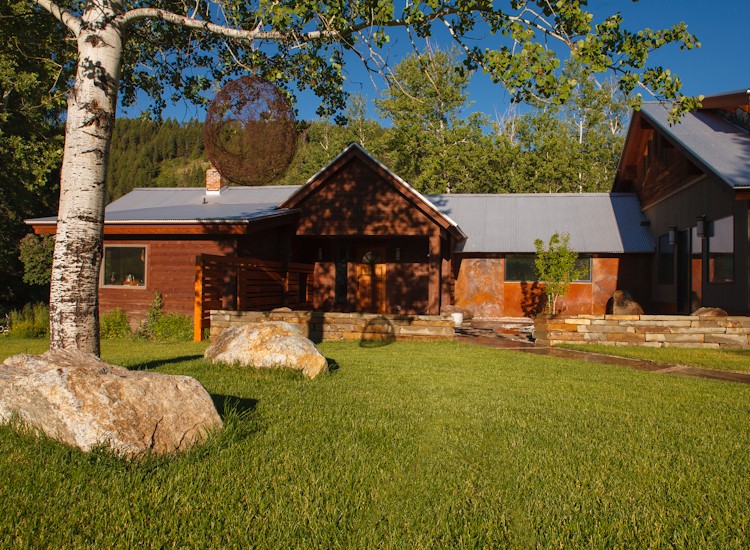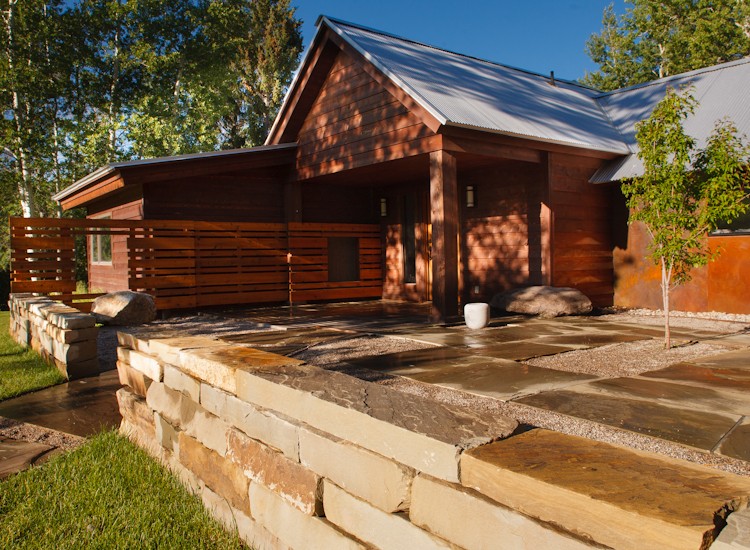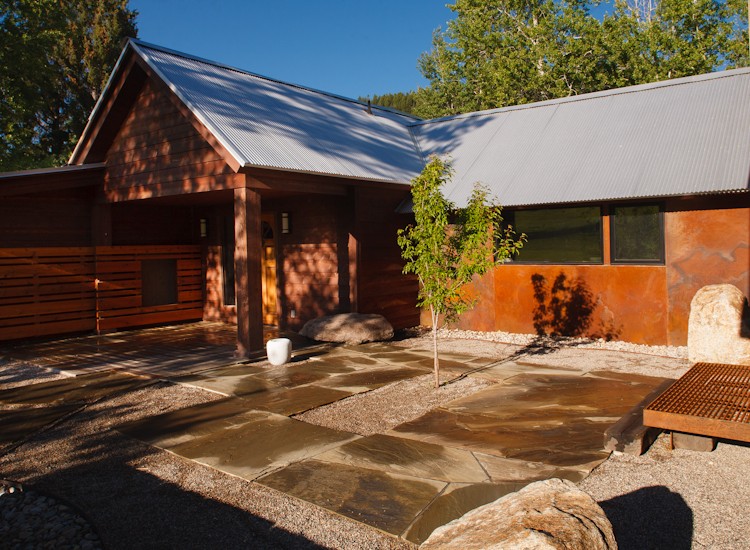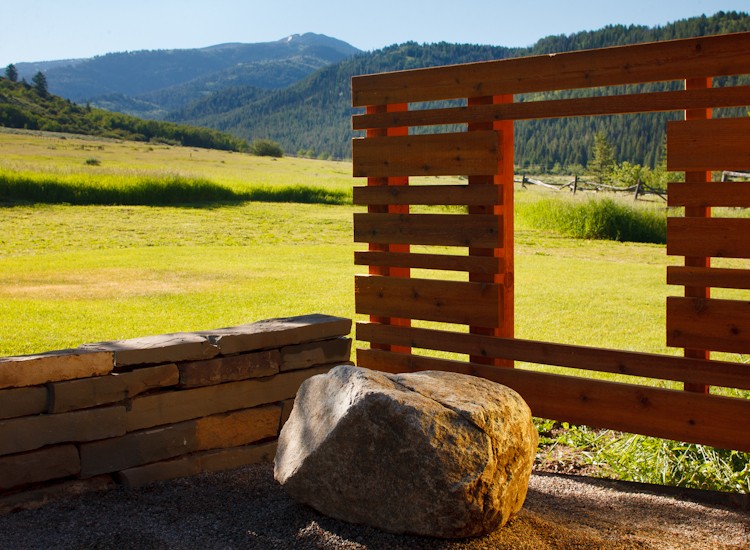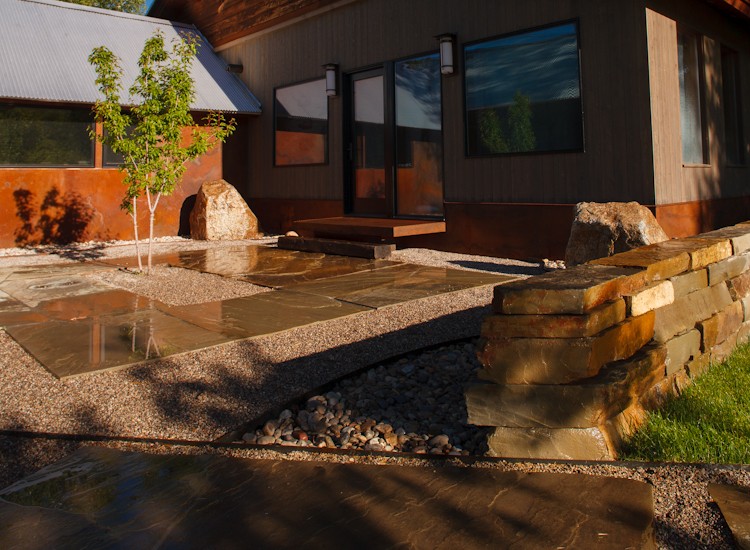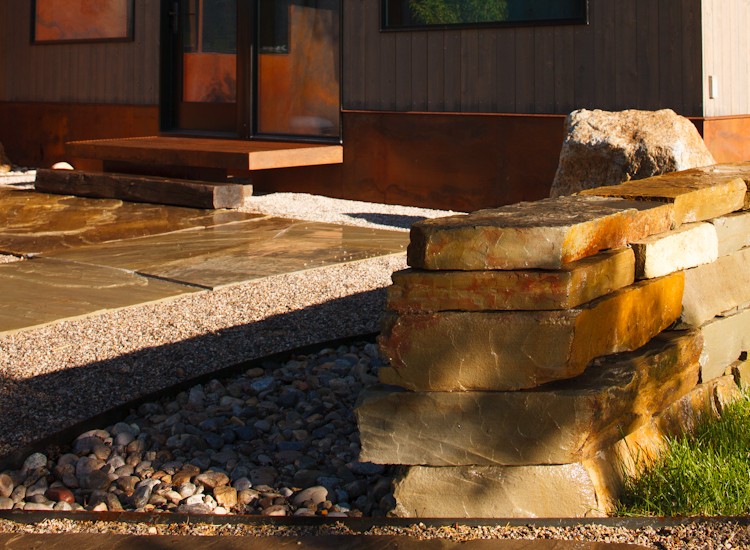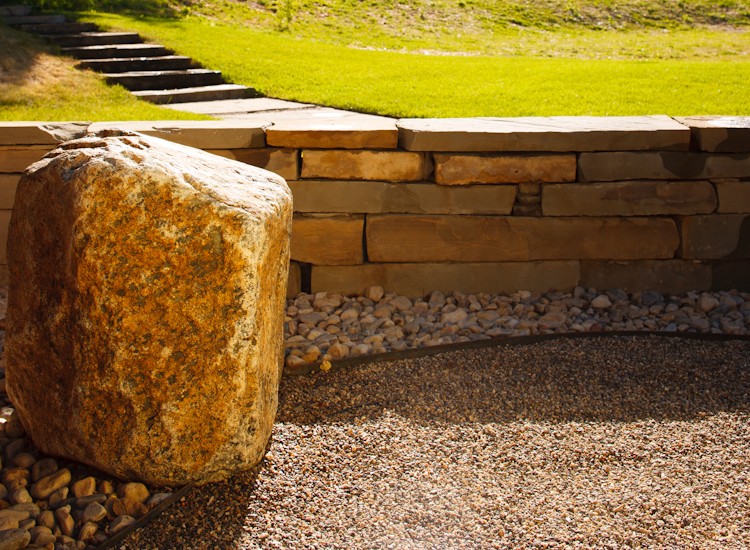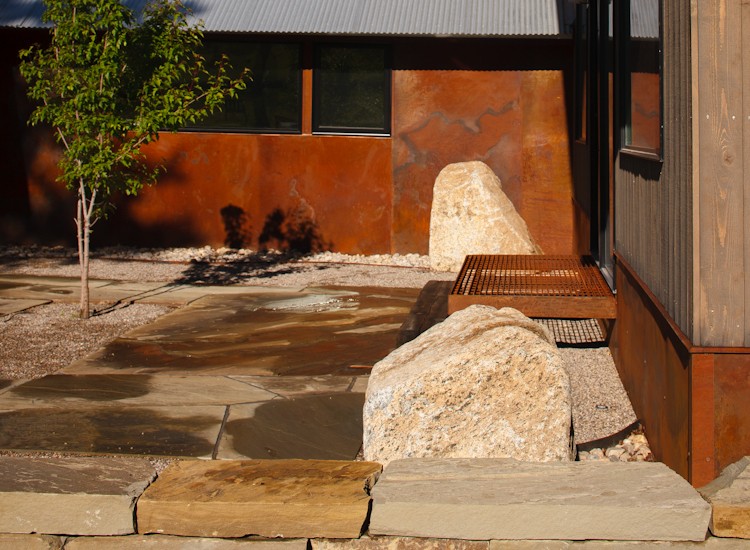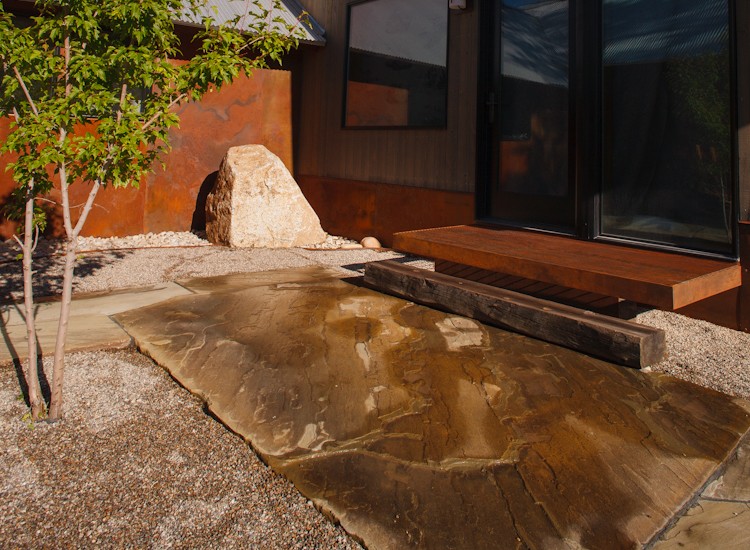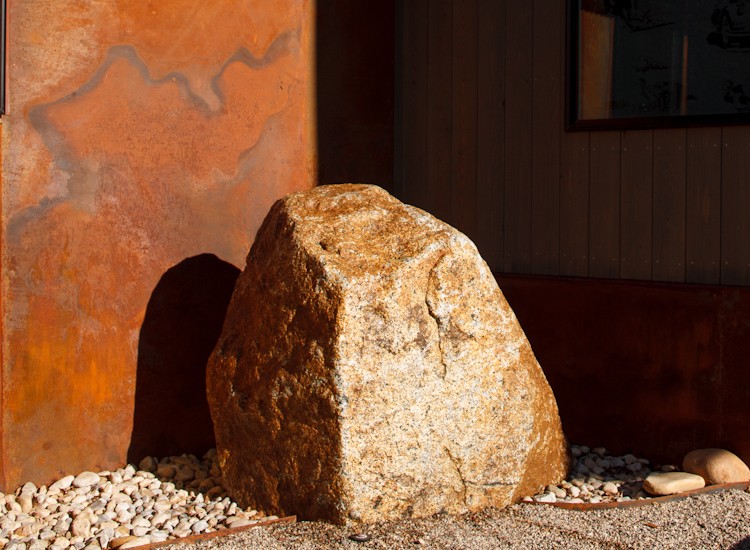 Architect of Record: KRIKOR Architecture
Designer + Project Architect: Gregory Mason
Location: Victor, Idaho
All the key pieces were present to make this rough unused outdoor space become a daily part of living.
The existing U-shaped floor plan formed an outdoor space that created the potential for a new entry courtyard. Unsightly vegetation was removed from the area along with a rotted out wood deck.
All building surfaces that surround the courtyard were redesigned with materials to compliment the proposed garden design. Exterior walls were opened up and new window arrangments were designed to create unique views from inside the house to look into the Zen Garden.
DARING
Challenge each other to uncover solutions that exceed expectations. Invention can arise from a unique inner vision.
PURE
Building materials define the character of spaces. Stone, wood, metal and glass can be used in an honest way that does not try to replicate or imitate.
GREEN
Accredited Professional by the U.S. Green Building Council for the LEED Leadership in Energy and Environmental Design Program. Bring practical stewardship ideas into every conversation. This always begins with a dialogue about conservation.
ON TIME : ON BUDGET and an efficient path through the planning approval process are common practice for KRIKOR Architecture. More than these efficiencies are required to make your project a success.
Let's get INSPIRED!