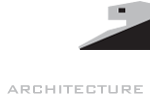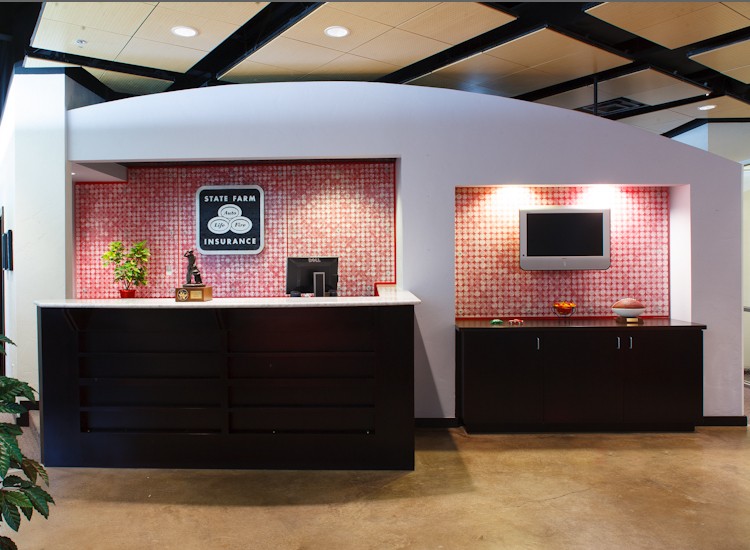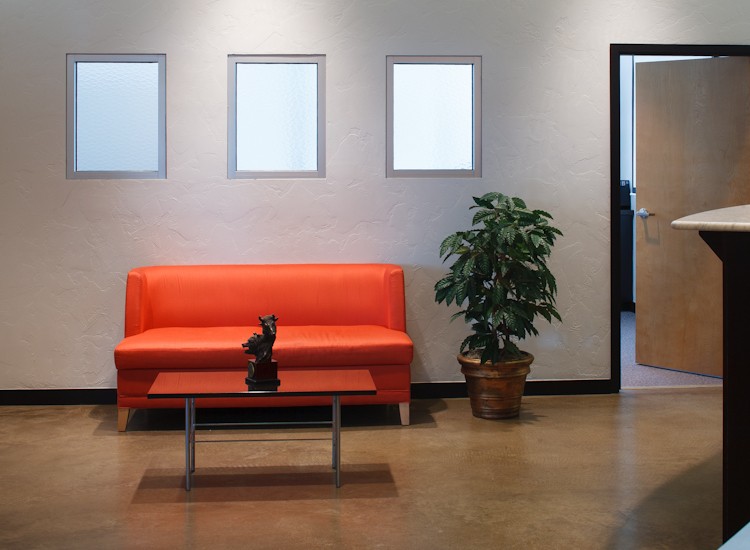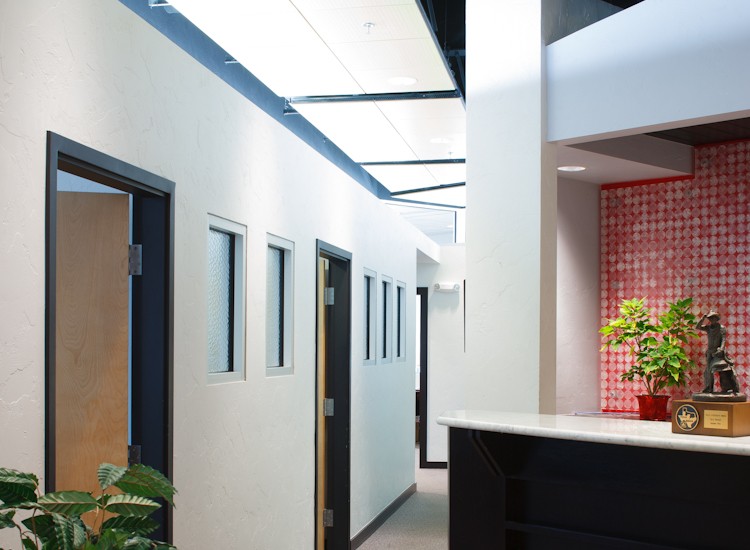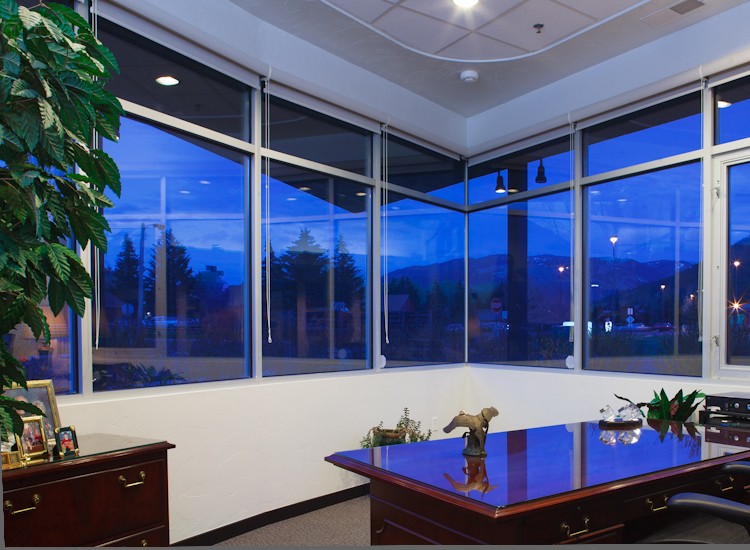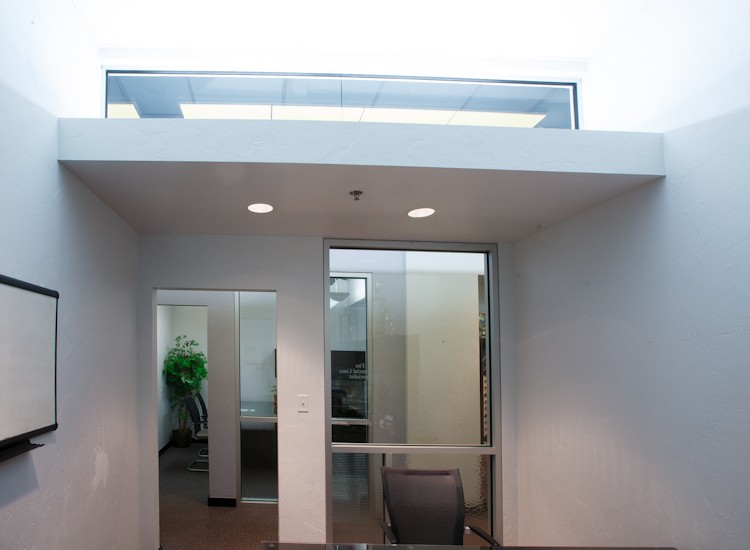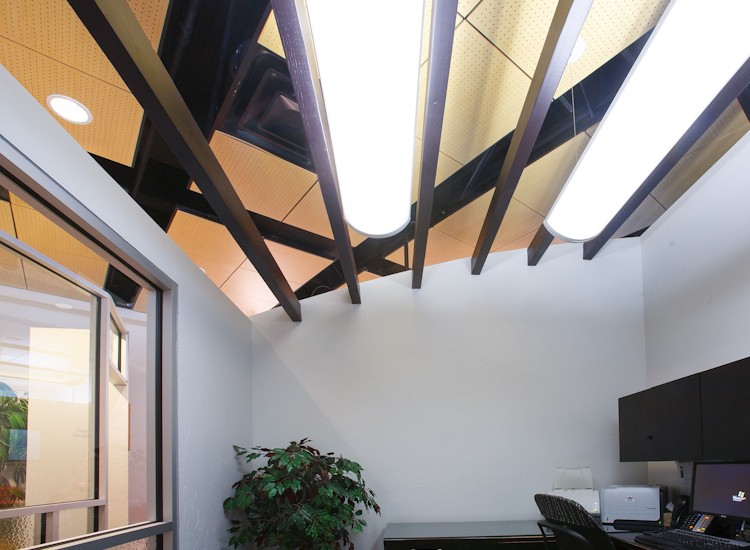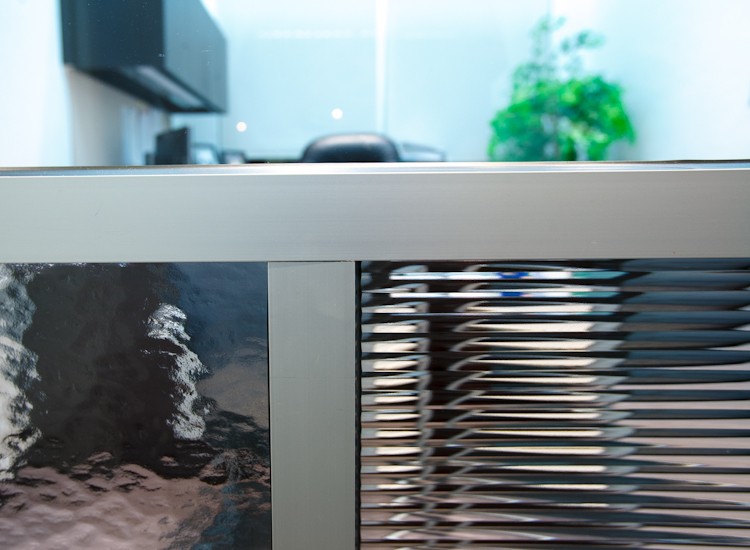 Architect of Record: KRIKOR Architecture
Designer + Project Architect: Gregory Mason
Location: Jackson Hole, Wyoming
Teton County
Gary Bennett State Farm Insurance Agency has proven to be one of the leaders in the nation. When I was contacted to design their new offices it was clear it had to be a flagship project to showcase their celebrated success.
Every detail of the design revolved around driving natural light from the buildings exterior deep into the interior spaces without creating hot spots or glare. Indirect light shelves were designed to bounce artificial and natural light around creating uniform illumination.
Interior spaces were designed to take on a sculptural form and not go up to the ceiling. This helped them feel like objects in a larger more open space while still giving them their required semi-private function.
DARING
Challenge each other to uncover solutions that exceed expectations. Invention can arise from a unique inner vision.
PURE
Building materials define the character of spaces. Stone, wood, metal and glass can be used in an honest way that does not try to replicate or imitate.
GREEN
Accredited Professional by the U.S. Green Building Council for the LEED Leadership in Energy and Environmental Design Program. Bring practical stewardship ideas into every conversation. This always begins with a dialogue about conservation.
ON TIME : ON BUDGET and an efficient path through the planning approval process are common practice for KRIKOR Architecture. More than these efficiencies are required to make your project a success.
Let's get INSPIRED!