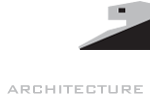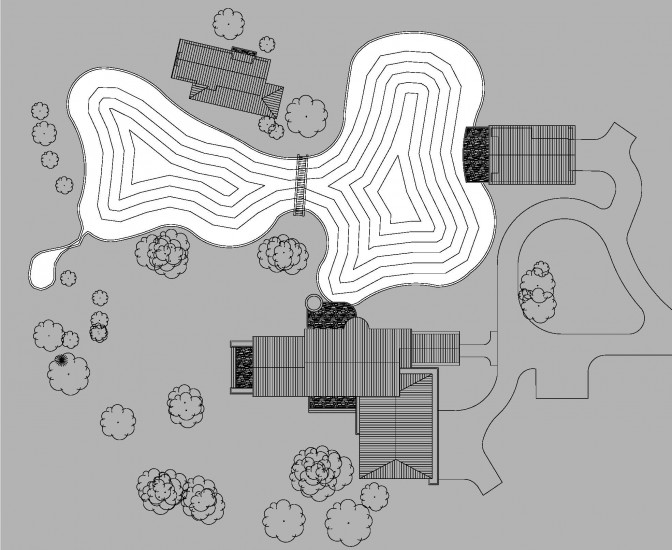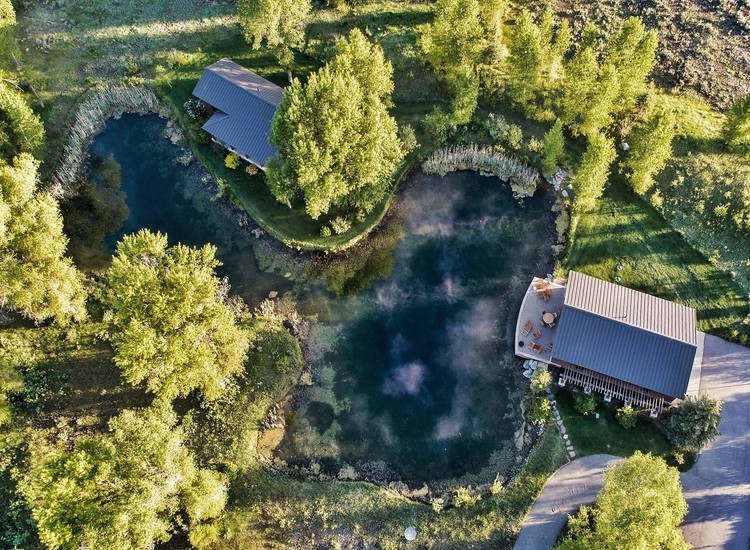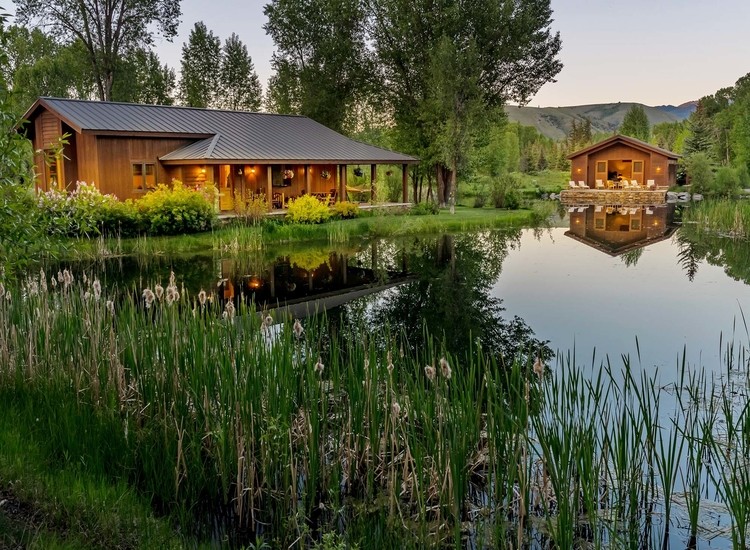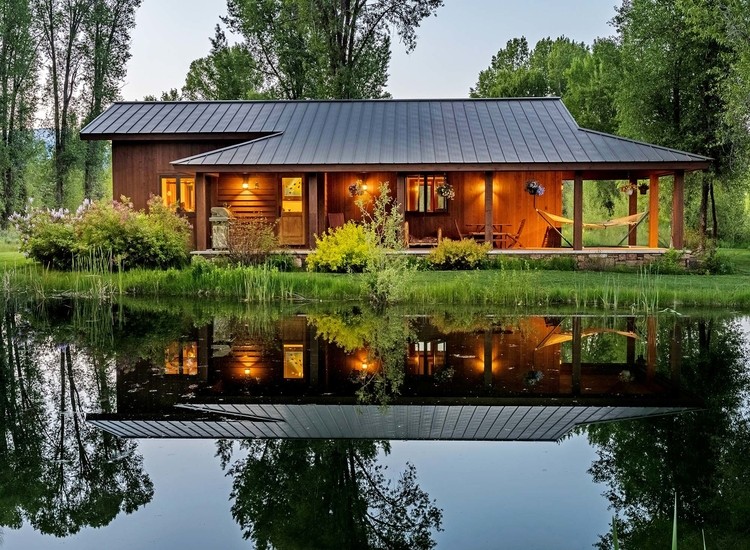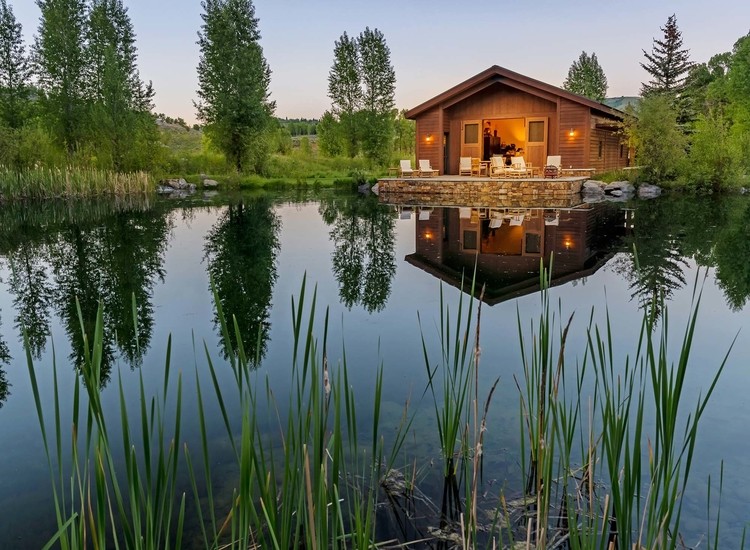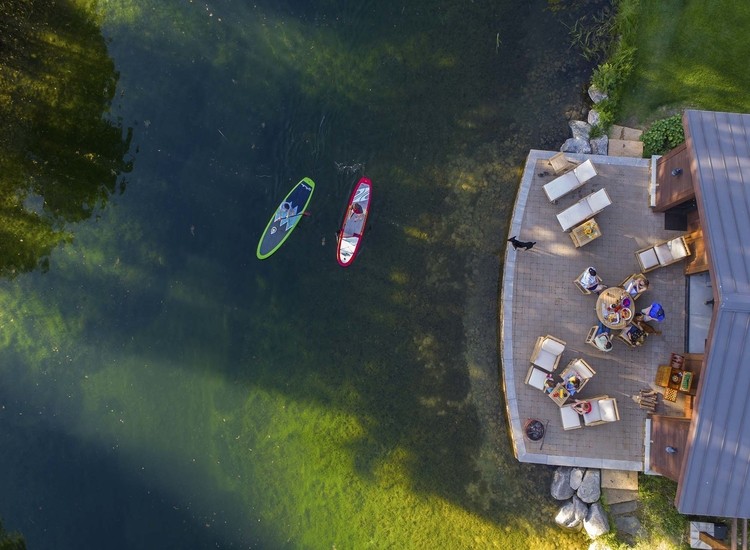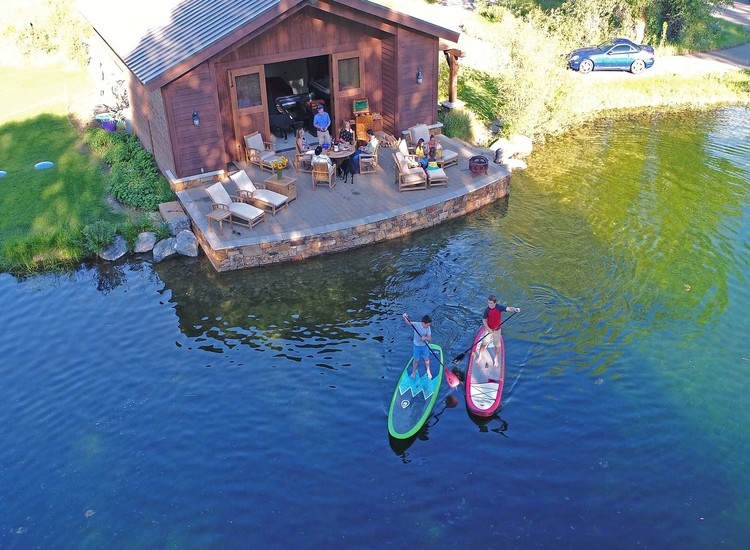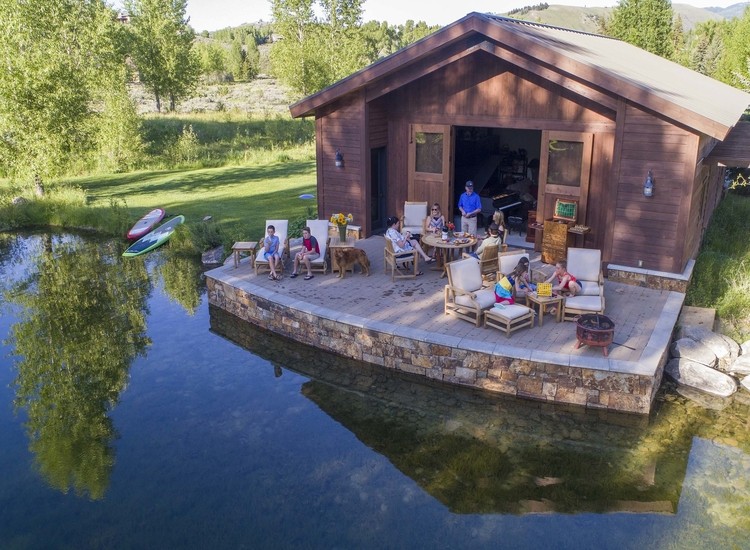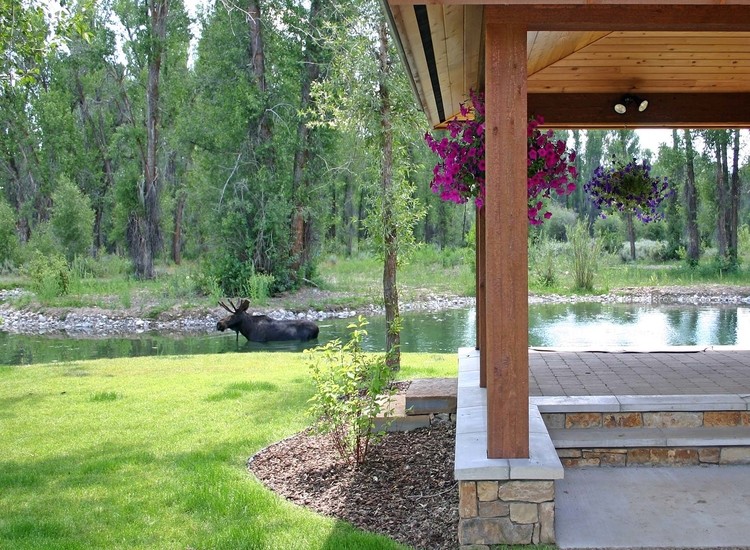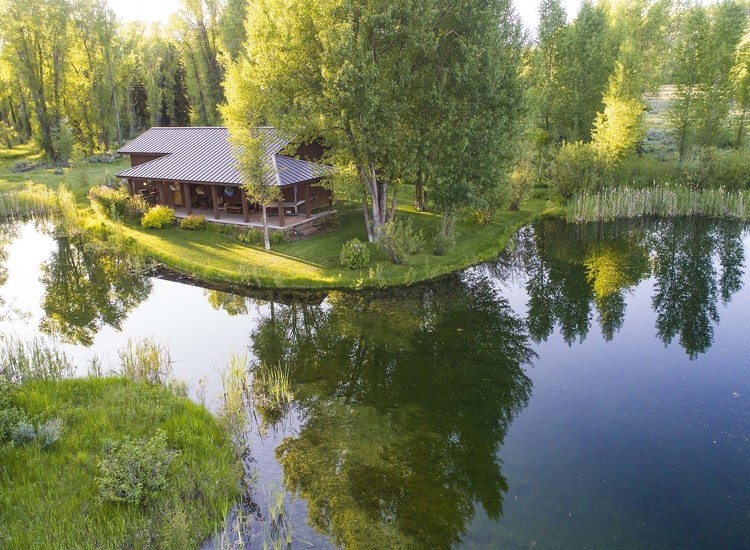 Architect of Record: Strout
Designer + Project Architect: Gregory Mason
Location: Jackson Hole, Wyoming
Teton County
This residential design centers several structures around an extensive natural water feature. An efficient navigation of the jurisdictional approval process with both Wyoming State Department of Environmental Quality and Teton County was required to get the clients desired results.
Simple low profile buildings approach and project into the pond making the water part of the building palette. Covered porches and patios create useable outdoor space to be used at different times of day. A trail system connects vehicle parking to the structures, creating a true outbuilding environment.
Bottom of ponds are also a fine location to use a closed loop geothermal heat pump system to harvest energy from the site. Interior vaulted spaces are enclosed under a low roof line which helps reduce the interior volume so energy savings can occur during the long heating season.
DARING
Challenge each other to uncover solutions that exceed expectations. Invention can arise from a unique inner vision.
PURE
Building materials define the character of spaces. Stone, wood, metal and glass can be used in an honest way that does not try to replicate or imitate.
GREEN
Accredited Professional by the U.S. Green Building Council for the LEED Leadership in Energy and Environmental Design Program. Bring practical stewardship ideas into every conversation. This always begins with a dialogue about conservation.
ON TIME : ON BUDGET and an efficient path through the planning approval process are common practice for KRIKOR Architecture. More than these efficiencies are required to make your project a success.
Let's get INSPIRED!