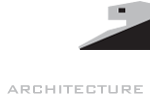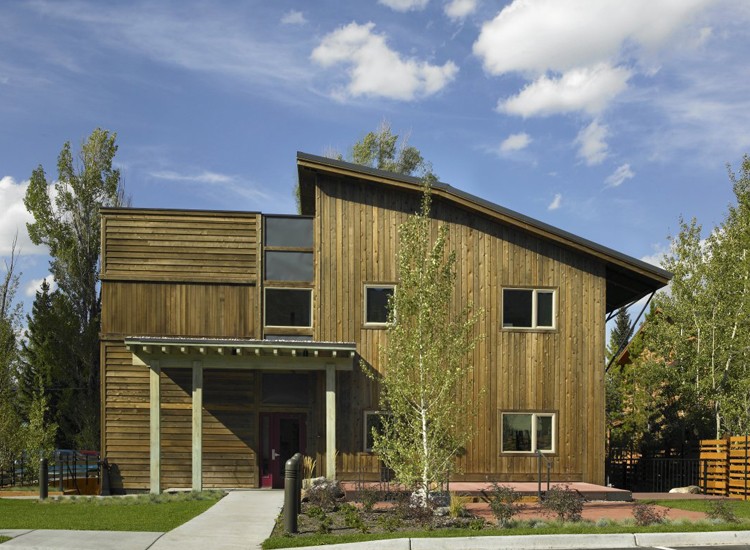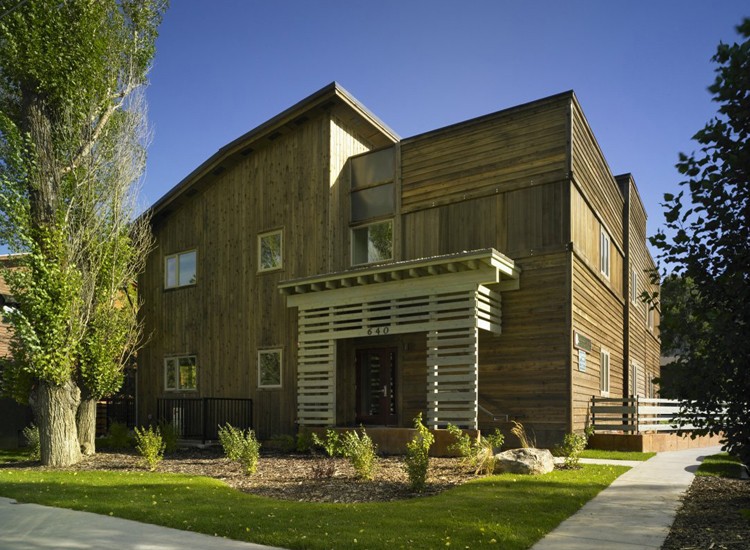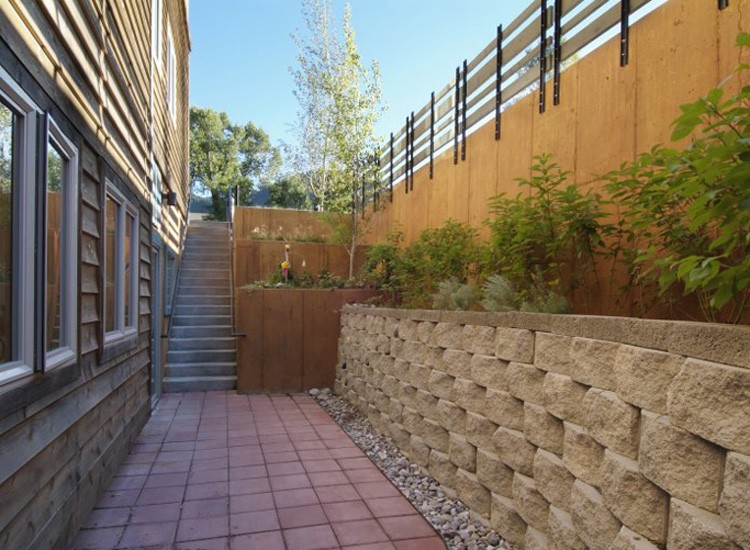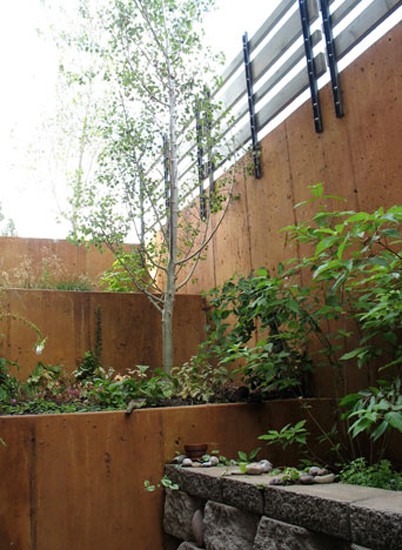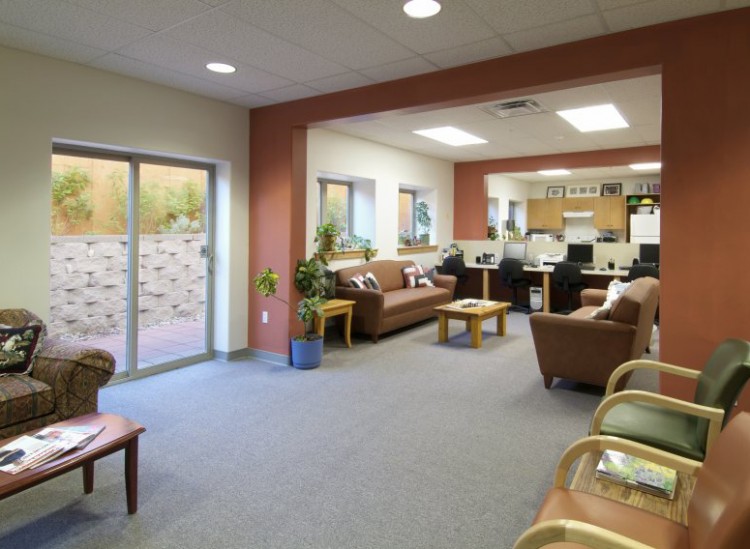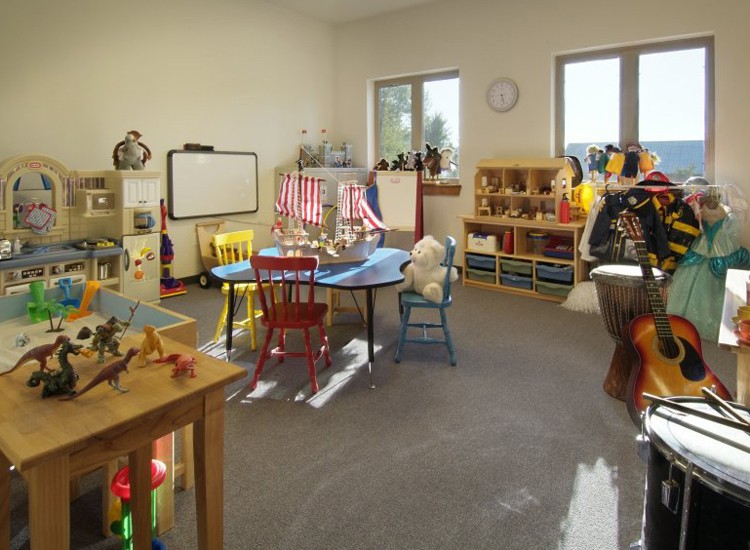 Architect of Record: Strout
Designer + Project Architect: Gregory Mason
Location: Jackson Hole, Wyoming
Teton County
Jackson HoleCommunity Counseling Center is a local not for profit organization that was spread out in beaten up rentals throughout the community. I was first hired to upgrade their facilities. My analysis quickly proved it would save money by consolidating under one roof.
Most of the project budget was swallowed up acquiring new property in this high dollar resort community. My initial cost estimates showed on site construction costs would yield an 8000sf building which would meet their needs. I then proposed the idea of doing the first commercial modular building in the region which had cost savings that yielded 10,000sf for the same price.
I worked closely with the Board Directors+Local Regulatory Agencies to assure them that this would be quality design and construction even with the proposed stangle hold project budget. The result was a building they could grow into over time. The facility has become a hub for the community from which most of the regional Health and Human Services revolve.
DARING
Challenge each other to uncover solutions that exceed expectations. Invention can arise from a unique inner vision.
PURE
Building materials define the character of spaces. Stone, wood, metal and glass can be used in an honest way that does not try to replicate or imitate.
GREEN
Accredited Professional by the U.S. Green Building Council for the LEED Leadership in Energy and Environmental Design Program. Bring practical stewardship ideas into every conversation. This always begins with a dialogue about conservation.
ON TIME : ON BUDGET and an efficient path through the planning approval process are common practice for KRIKOR Architecture. More than these efficiencies are required to make your project a success.
Let's get INSPIRED!