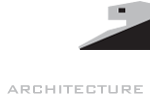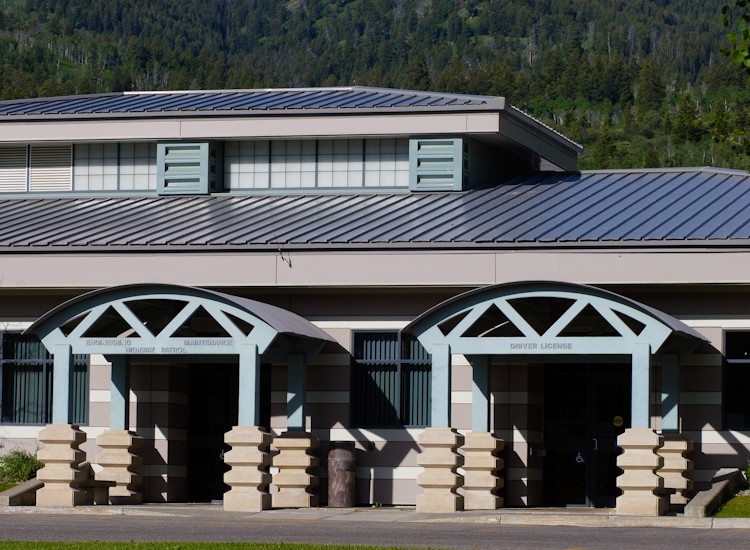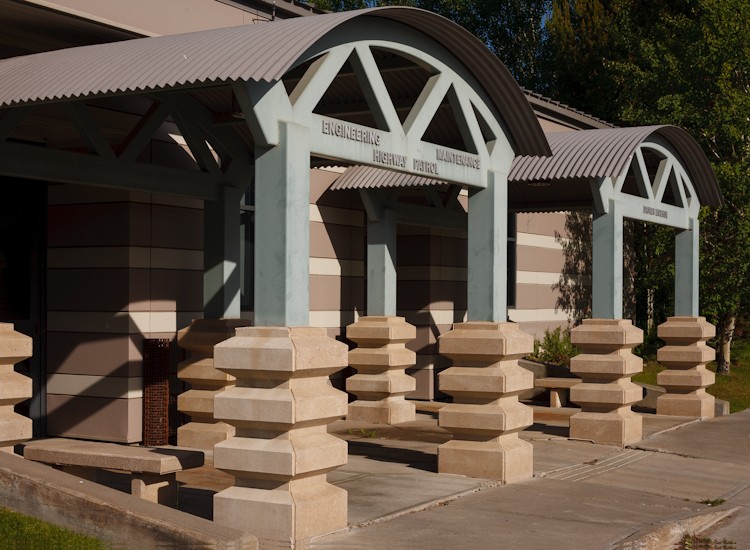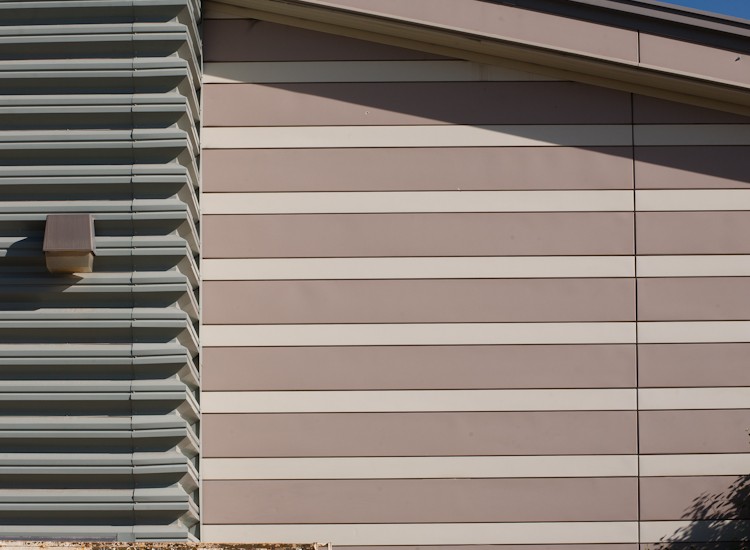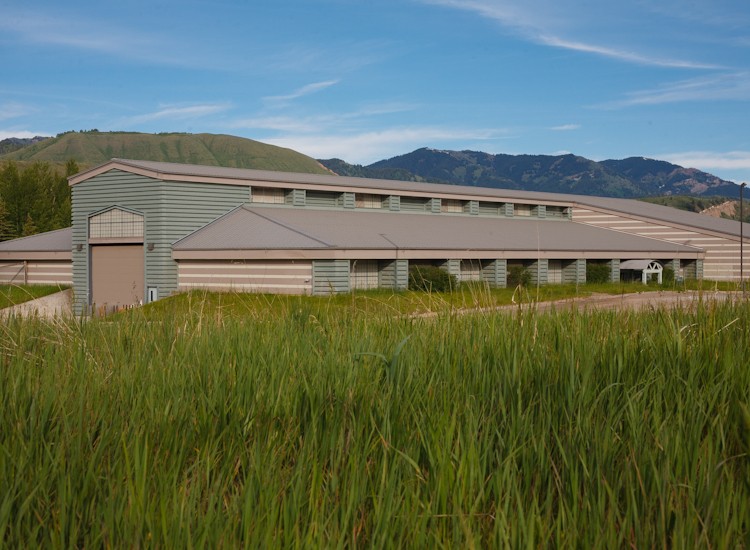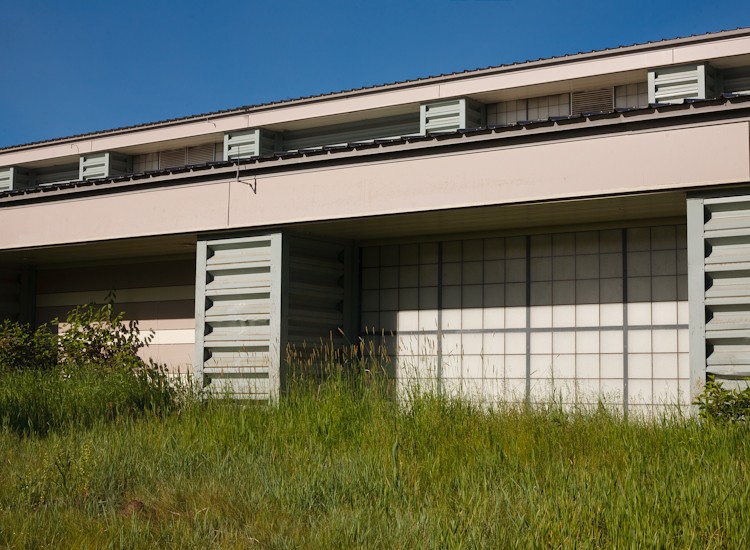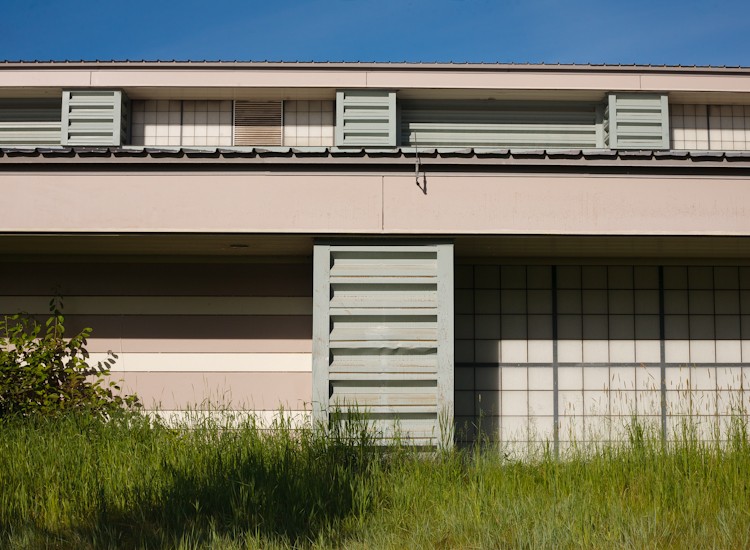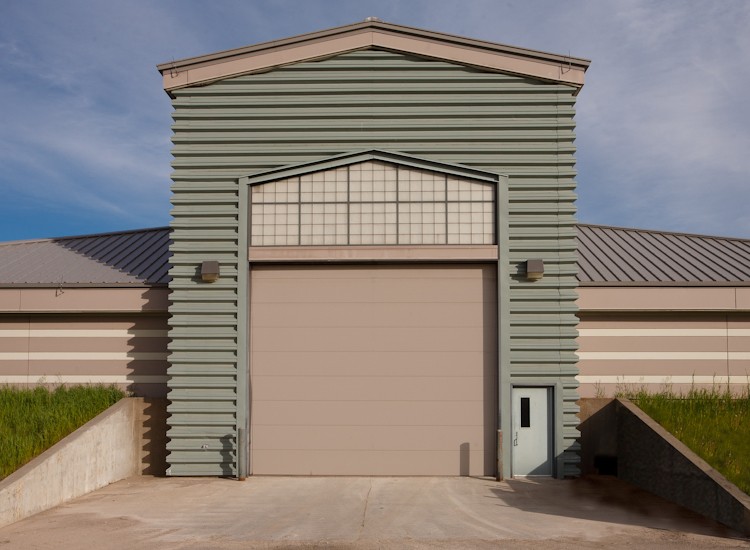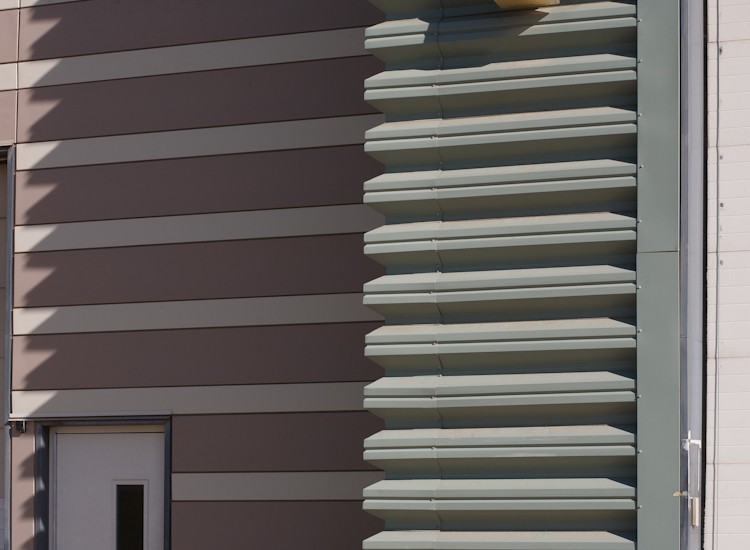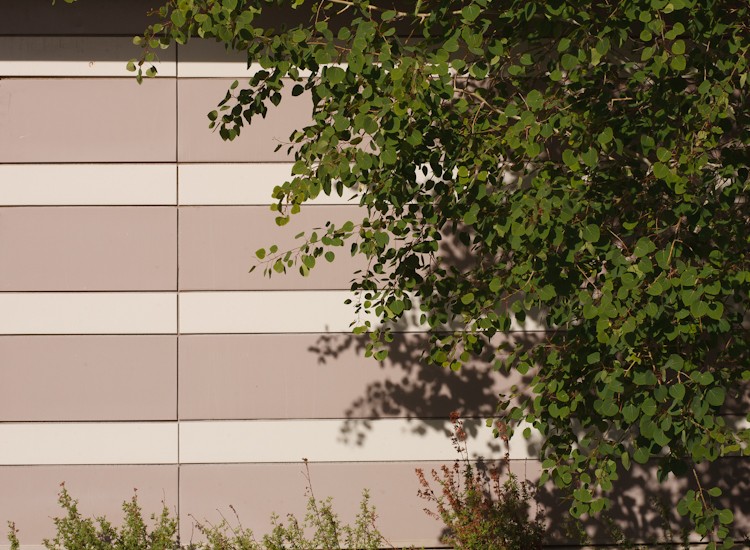 Architect of Record: PlanOne
Construction Drawing Production +
Exterior Facade Designer: Gregory Mason
Location: Jackson Hole, Wyoming
Teton County
Covering a building in an abstracted log and chinking steel skin, highway guardrail profiled metal panels and curved culverts isn't exactly what the WYDOT officials had in mind when they first envisioned their new facility a few miles south of Jackson Hole. What was clear is that this 50,000sf facility in an agricultural setting would be a flagship building as you enter the community.
Driver's License, Highway Patrol, Engineering, Maintenance and massive Vehicle Storage for its plow fleet are all housed under one roof. To reduce visual scale of the building, it was broken up into three different masses and utilized heavily vegetated landscape berms. Approximately two thirds of the building is submerged in the ground with natural grasses and trees hiding its true size.
In order to blend the facility into its agricultural setting, different design ideas were inspired from western cabins and barn construction. The majority of the facade is wrapped in an insulated horizontal structural steel panel that spans between internal supports. The panels were detailed into a "high tech" smooth skin that reinterprets log and chinking on old cabins.
The long facades were also broken up using a rhythm of bays and clerestory that dump natural light deep into the interior through translucent wall panels.
Highway guardrails inspired the design of the deep profiled metal panels that are used as an accent around the building. Curved metal culverts were reinterpreted into entry canopies that surround the exterior.
DARING
Challenge each other to uncover solutions that exceed expectations. Invention can arise from a unique inner vision.
PURE
Building materials define the character of spaces. Stone, wood, metal and glass can be used in an honest way that does not try to replicate or imitate.
GREEN
Accredited Professional by the U.S. Green Building Council for the LEED Leadership in Energy and Environmental Design Program. Bring practical stewardship ideas into every conversation. This always begins with a dialogue about conservation.
ON TIME : ON BUDGET and an efficient path through the planning approval process are common practice for KRIKOR Architecture. More than these efficiencies are required to make your project a success.
Let's get INSPIRED!