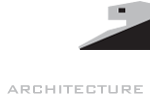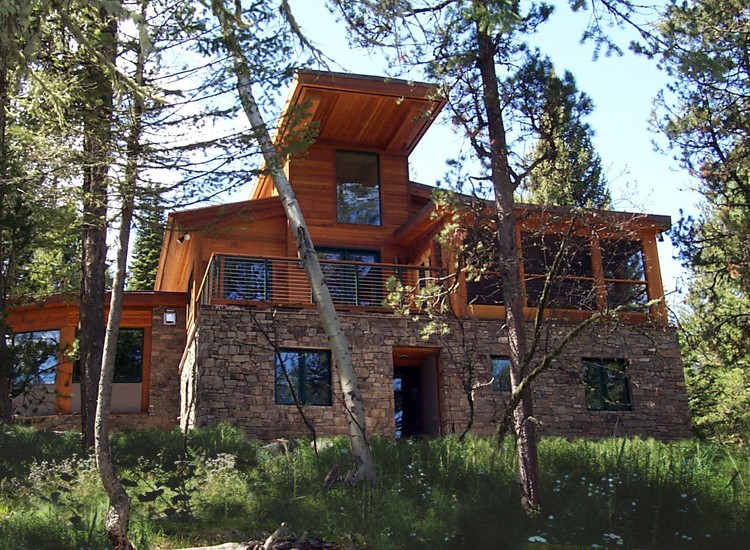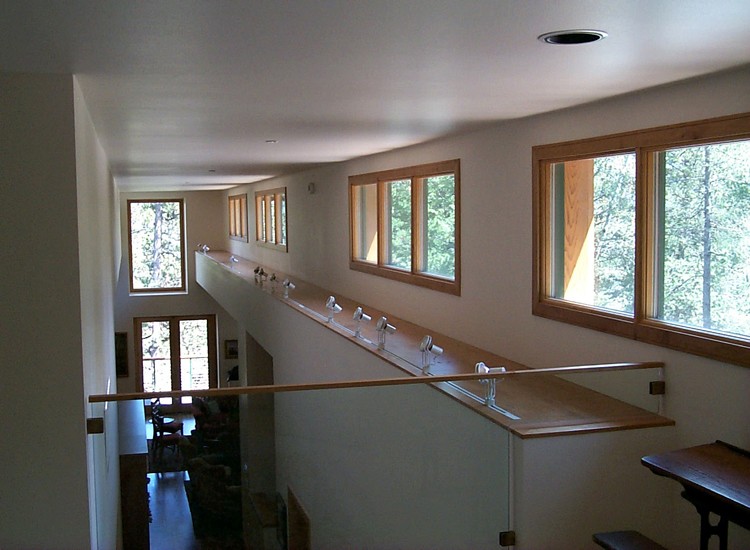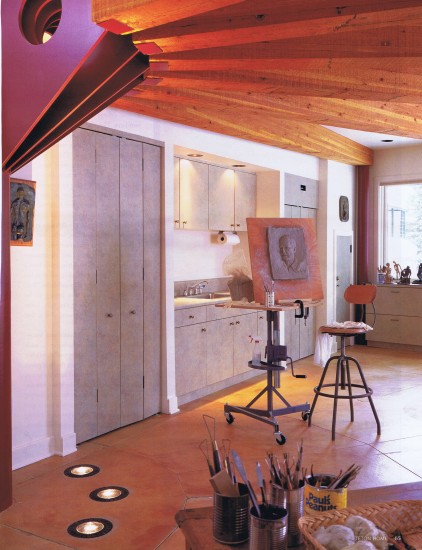 Architect of Record: Strout
Designer + Project Architect: Gregory Mason
Location: Jackson Hole, Wyoming
Teton County
It is refreshing when the client comes to the table prepared to achieve sustainable design. Certified materials, resource reclamation and on site energy production are all integrated into the conversation during the first moments of the projects program. Maintaining these ideals at project completion is even more rewarding when there have been no additional costs to the owner above most standard construction practices.
Protection of the existing meadow perimeter conserved the natural vegetation and habitat while the building was constructed. Vacuum Tube Solar Panels were used to harvest energy for domestic hot water. Utilities were also roughed in for a residential fuel cell to power the building. Certified lumber and material finishes were used in addition to environmentaly friendly soy based spray insulation.
DARING
Challenge each other to uncover solutions that exceed expectations. Invention can arise from a unique inner vision.
PURE
Building materials define the character of spaces. Stone, wood, metal and glass can be used in an honest way that does not try to replicate or imitate.
GREEN
Accredited Professional by the U.S. Green Building Council for the LEED Leadership in Energy and Environmental Design Program. Bring practical stewardship ideas into every conversation. This always begins with a dialogue about conservation.
ON TIME : ON BUDGET and an efficient path through the planning approval process are common practice for KRIKOR Architecture. More than these efficiencies are required to make your project a success.
Let's get INSPIRED!