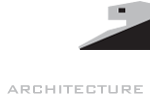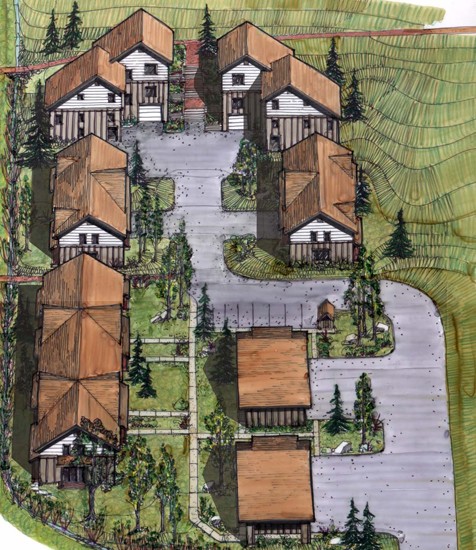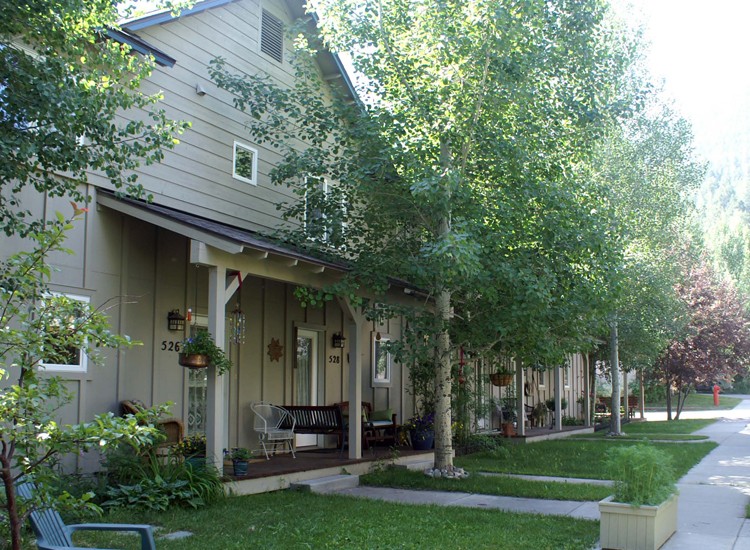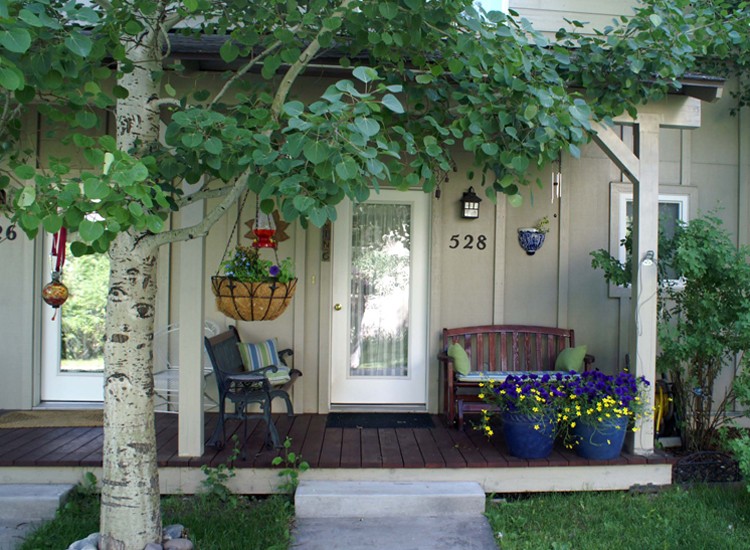 Architect of Record: Strout
Construction Drawing Production:
Gregory Mason
Location: Jackson Hole, Wyoming
Teton County
This project is recognized by the SONORAN INSTITUTE for Building from the Best Practices of the Northern Rockies. A tight budget was set that called for producing as many affordable units as possible. Jackson Hole Community Housing Trust set out a goal of showing how market rate and affordable housing units can successfully mix to make a development cost effective. Home appreciation is limited through the lease to 3.6 percent per year, creating long term sustainability for affordable housing.
The homes range from studio to three bedroom models, insuring diversity within the neighborhood. The site plan is open and transparent, bordering the local pathway network to encourage pedestrian and bicycle traffic to and from the surrounding neighborhood and central business district. The scale of the development achieves an appropriate fit for the existing residential neighborhood.
DARING
Challenge each other to uncover solutions that exceed expectations. Invention can arise from a unique inner vision.
PURE
Building materials define the character of spaces. Stone, wood, metal and glass can be used in an honest way that does not try to replicate or imitate.
GREEN
Accredited Professional by the U.S. Green Building Council for the LEED Leadership in Energy and Environmental Design Program. Bring practical stewardship ideas into every conversation. This always begins with a dialogue about conservation.
ON TIME : ON BUDGET and an efficient path through the planning approval process are common practice for KRIKOR Architecture. More than these efficiencies are required to make your project a success.
Let's get INSPIRED!