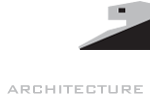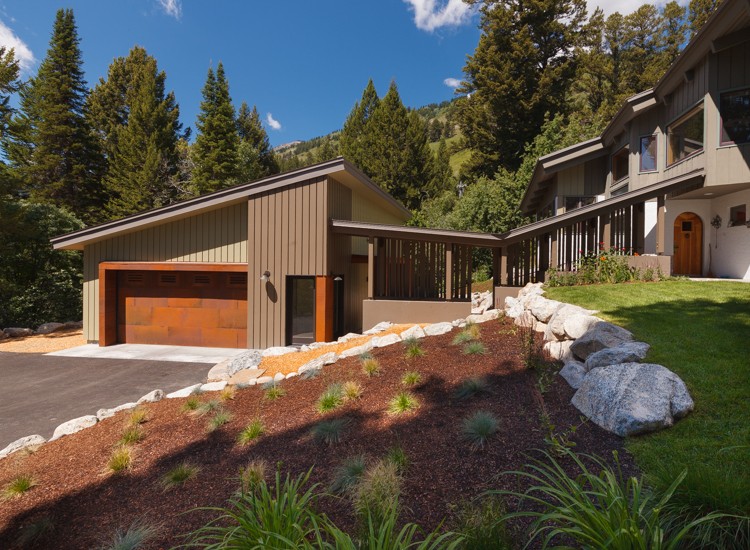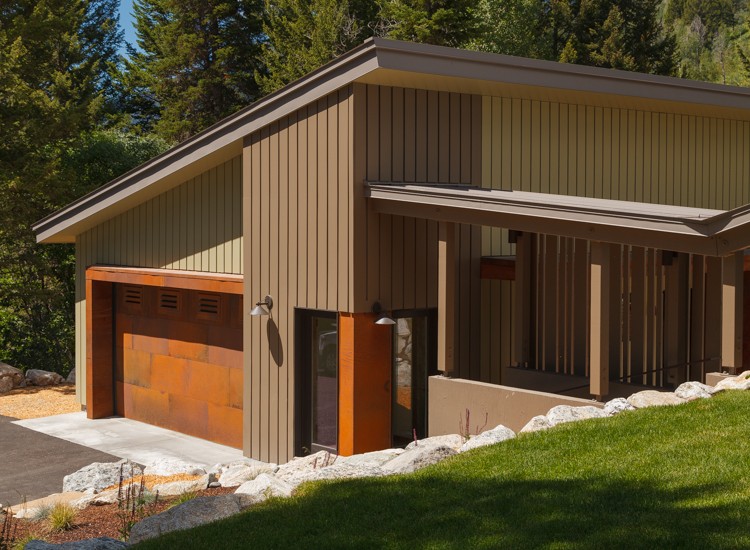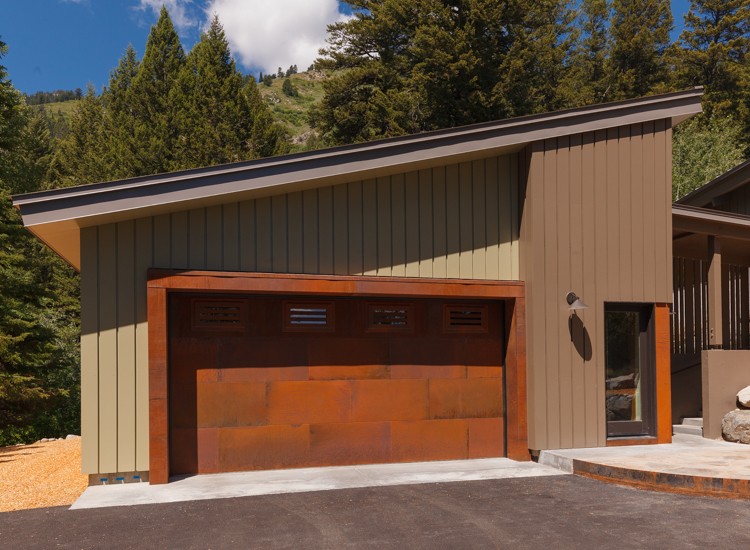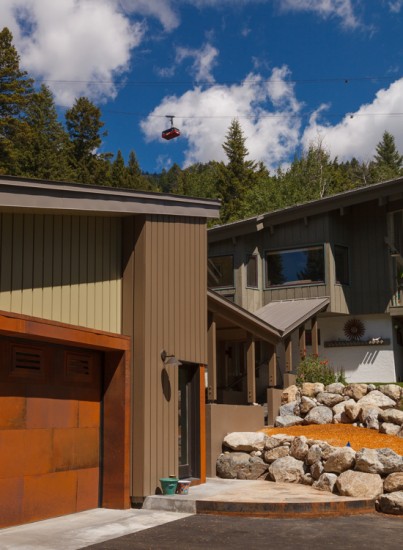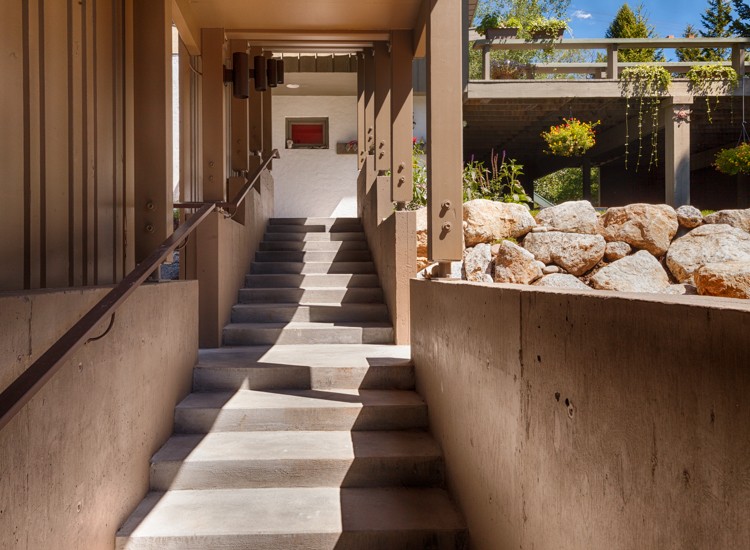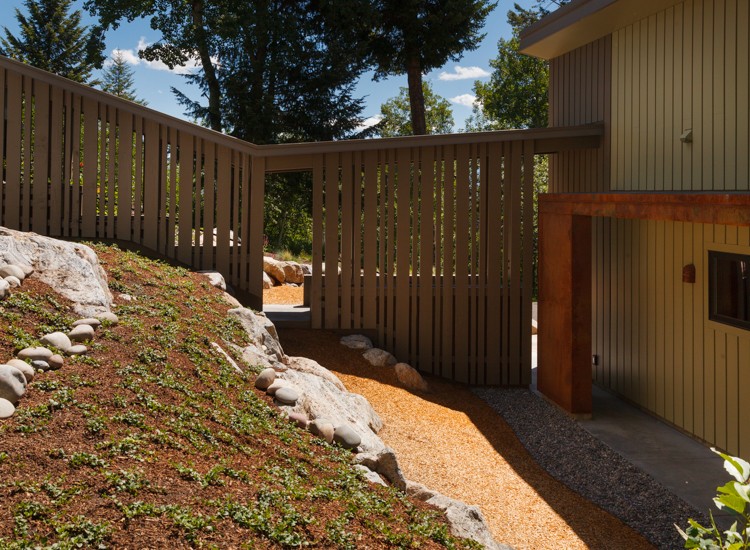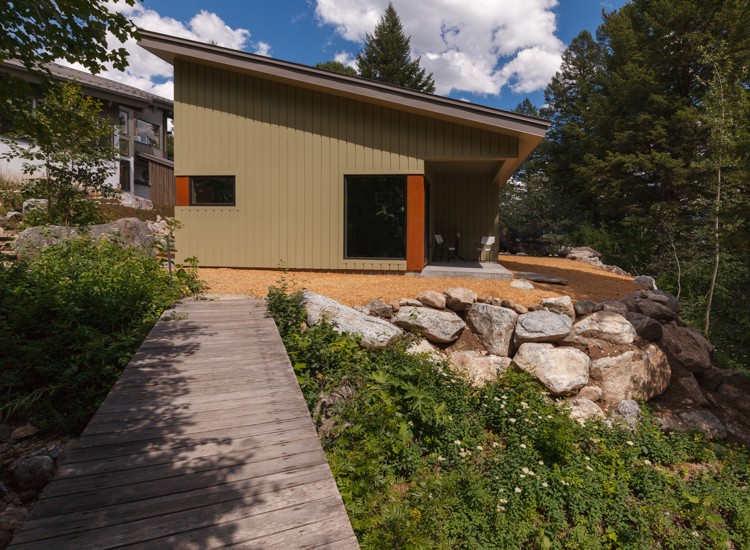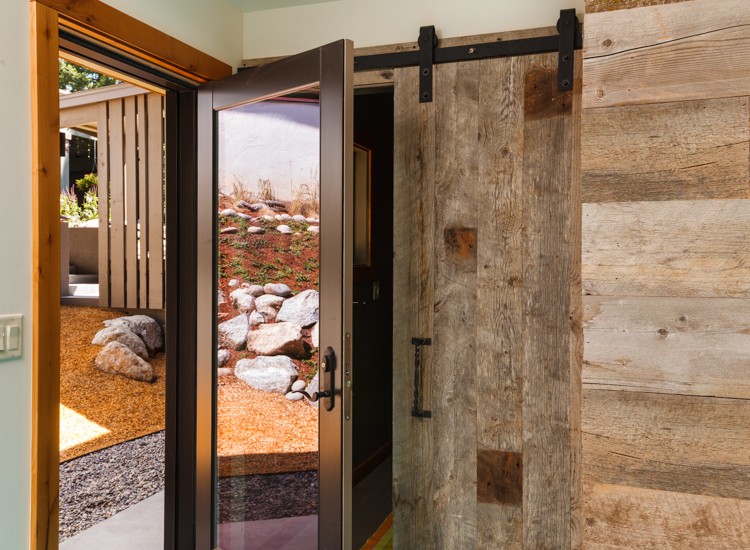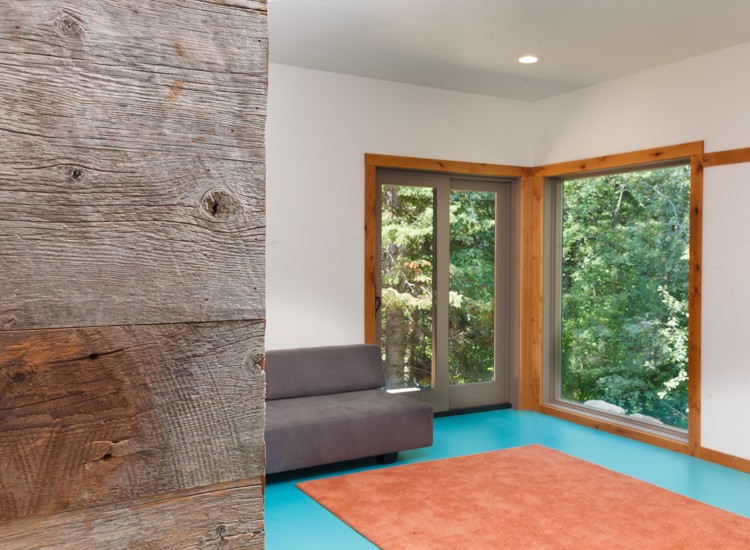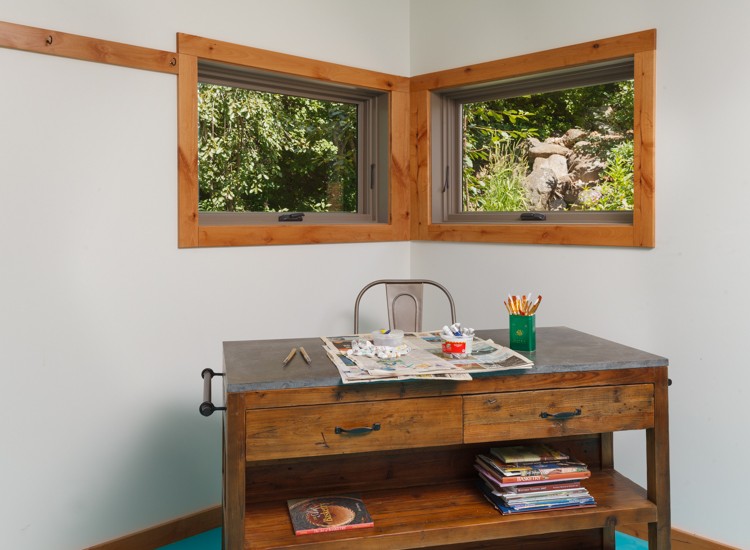 Architect of Record: KRIKOR Architecture
Designer + Project Architect: Gregory Mason
Location: Teton Village Wyoming
While the world renowned Jackson Hole Mountain Resort Arial Tram passes overhead, snow can fall up to several feet deep around this property each year. The goal of this project was to design a new detached Art Studio and Garage with a covered connector back to the main residence. The building site is surrounded by heavy forest and there was a substantial grade drop between the building pad for the new structure and main house.
The cost sensitive design solution incorporated low maintenance one-hour fire rated exterior walls and roof for protection from forest fires. The semi-enclosed timber canopy connector is sheathed on one side with wood slats to block blowing and drifting snow from the west. A gentle concrete tread and riser proportion was incorporated to help lift you up the grade change with little effort.
DARING
Challenge each other to uncover solutions that exceed expectations. Invention can arise from a unique inner vision.
PURE
Building materials define the character of spaces. Stone, wood, metal and glass can be used in an honest way that does not try to replicate or imitate.
GREEN
Accredited Professional by the U.S. Green Building Council for the LEED Leadership in Energy and Environmental Design Program. Bring practical stewardship ideas into every conversation. This always begins with a dialogue about conservation.
ON TIME : ON BUDGET and an efficient path through the planning approval process are common practice for KRIKOR Architecture. More than these efficiencies are required to make your project a success.
Let's get INSPIRED!