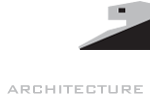 Architect of Record: KRIKOR Architecture
Designer + Project Architect: Gregory Mason
Location: Jackson Hole, Wyoming
Teton County
ON TIME:
UNDER BUDGET:
$0 CHANGE ORDERS
KRIKOR Architecture was hired by St. John's Medical Center (SJMC) to take on what some say was one of the most uninteresting but HIGHLY CRITICAL projects in the facilities history. Wyoming State mandated that recently completed expansion projects of the facility now required the entire existing buildings structure to be spray fireproofed to remain in operation. We were hired for our Project Management Services to find innovative ways to consolidate a years worth of work into a six month intensive behind the scenes around the clock project. The biggest challenge was that the solution had to keep the entire facility open and useable 24/7 with no department closures.
The solution involved installing over a mile of temporary Uni-Strut Catwalk that could hang in the Attic above the exisitng suspended ceiling system. Crews were deployed to apply over 5000 bags of spray fireproofing onto the entire exposed steel structure of metal decking, bar joists and columns. Temporary mechanical systems needed to be installed and coordinated to provide substantial air changes to help the material cure per specification and to keep odors from migrating to occupied spaces below. Coordination of Material Testing Inspectors was also mandatory throughout the project timeline.
Life safety of Occupants below and as many as 30 precariously placed crew members above the ceiling was of paramount importance. Systems were put in place to try and mitigate the threat of a crew member falling through the ceiling systems down to occupied space below. Hourly communication was required to establish the crew location in relation to patient flow.
This project came in on time, under budget and had $0 change orders. However the most substantial success was that many daily users of the facility never really knew anything was going on above their heads each day. Sometimes the most successful projects are COMPLETELY UNNOTICED!
DARING
Challenge each other to uncover solutions that exceed expectations. Invention can arise from a unique inner vision.
PURE
Building materials define the character of spaces. Stone, wood, metal and glass can be used in an honest way that does not try to replicate or imitate.
GREEN
Accredited Professional by the U.S. Green Building Council for the LEED Leadership in Energy and Environmental Design Program. Bring practical stewardship ideas into every conversation. This always begins with a dialogue about conservation.
ON TIME : ON BUDGET and an efficient path through the planning approval process are common practice for KRIKOR Architecture. More than these efficiencies are required to make your project a success.
Let's get INSPIRED!